I'm selling a Lolita dress/hat combo, a wig, some wings, and some One Piece stuff.

Cross-posted lots of places. Desperate to sell!






Short black bob - used for Nico Robin (One Piece) cosplay

This wig was worn a few times at home, and one Sunday at OMG!con in Kentucky. It's also been carefully stored since then, and I don't plan to wear the costume again. This wig is synthetic.

$20 shipped to the U.S. Please contact for international shipping!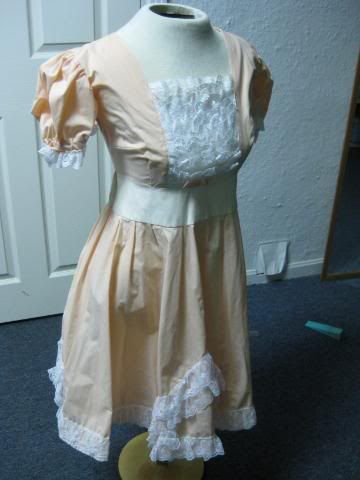 Peach and white Lolita dress and hat combination

I bought this lovely dress on eBay about five years ago, and bought the hat from somewhere in the mall and decorated it myself with the ribbons. The zipper in the dress has recently been replaced. When it was first purchased, I paid $80 for it shipped, NOT including the hat. I'm looking to sell them together for $70 shipped, but WILL TAKE REASONABLE OFFERS.

Sizes:
From armpit to armpit across the front it measures 14.5 inches/37 centimeters.
The bust size is currently 36 inches/91 centimeters but HAS BEEN TAKEN UP because I don't have great assets, haha. The bust size can be let out about an inch and a half. If you want, I'll be happy to let it out for you.
The waist/hips are free size.






White feathery angel wings - $15 shipped OR REASONABLE OFFERS to the U.S., please contact for shipping elsewhere! Have been used a few times and otherwise stored in their plastic in my closet.






One Piece Gear Spirit for the Nintendo DS - $20 shipped to the U.S.
Has been played, but well taken care of. It's entirely in Japanese, but plays on non-Japanese DS systems. :) SOLD





One Piece pins (Lucci, Kaku, Kalifa, and Paulie) - FEELER, MAKE AN OFFER
These were bought at the Jump Shop at Tokyo Dome City when I went to Japan last summer. They're still in the plastic. This is a feeler, I'm looking for offers and reserve the right not to sell. I haven't decided if I want to part with them yet or not. SOLD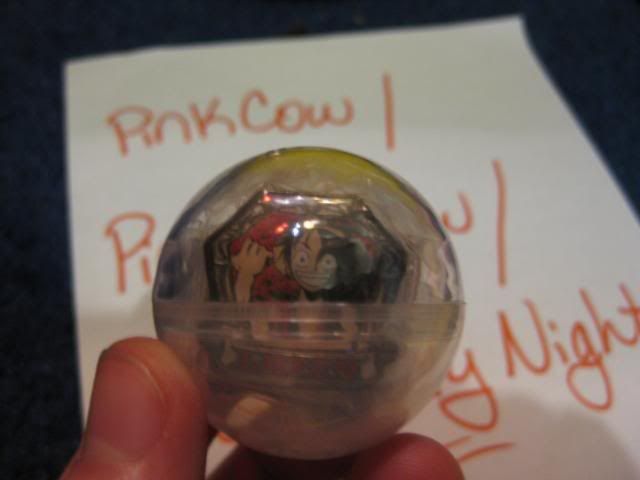 One Piece Luffy pin thing - FEELER, MAKE AN OFFER
I just don't know how much this is worth to anyone, so I'd like offers before I decide if I want to sell it or not. It's from a gashapon machine in Tokyo.





One Piece Shanks DX Plush - FEELER, MAKE AN OFFER
Shanks was the first One Piece merchandise I ever owned, many many years ago. :) He sells for quite a lot on eBay right now, but I'm just looking for offers. I reserve the right not to sell him if I decide I don't want to, but if you're interested, please do make an offer. SOLD



Thanks for looking!